our Scientific and Business Advisors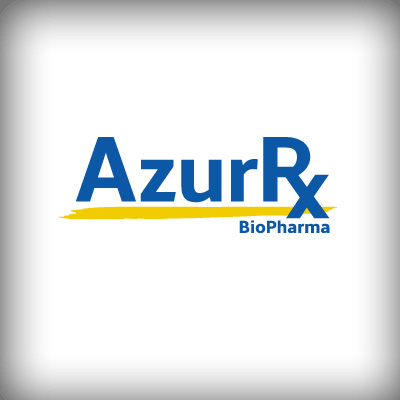 Martin Krusin
VP Finance and Business Development
Mr. Krusin is an experienced executive with over 15 years of business development, strategic marketing, financing and operating experience in the healthcare, financial services, and consulting sectors. Prior to joining AzurRx BioPharma as VP for Business Development in 2012, Mr. Krusin was Director of Business Development at Clewed (a business services and investment partnership); an Experienced Commercial Leader at GE Capital in its Global Sponsor Finance, Healthcare Financial Services, and Capital Solutions units; Vice President of Marketing & Sales and Director of Business Development at Electro-Optical Sciences (now MelaSciences); and an analyst in the Emerging Markets Strategic Planning Group at Citigroup. Mr. Krusin received a MBA from Columbia Business School in finance and marketing, a MPhil. in political economy from Oxford University, and a BA in international relations from Swarthmore College.
Martin has served as Coach and Mentor to the BioHealthWays business team since January 2017. Martin has worked in international pharmaceuticals, startups, and has experience in multiple rounds of various types of financing.
Dr. Monica Cheng
Business Development & Licensing Executive
Dr. Monica Cheng is a worldwide partnering contact, serving as Business Development and Licensing executive for Boehringer Ingelheim in CardioMetabolic Diseases. With global R&D centers, and capabilities in both small molecules and biotherapeutics, Boehringer Ingelheim's broad expertise in scaling concepts to marketed execution is substantial.
Dr. Cheng has been a mentor for BioHealthWays since February 2017, and has introduced us to Boehringer Ingelheim's many research interests in CardioMetabolic Diseases. An intersection between BioHealthWay's product focus and Boehringer Ingelheim's collaborative research opportunities is in Diabetic Retinopathy (macular edema, neuronal dysfunction, vascular dysfunction, neoangiogenesis). We are excited to be Dr. Cheng's mentee, as her experience and guidance is highly valuable.
Dr. Andrew Berks, J.D.
Intellectual Property Lawyer
Dr. Andrew Berks has over 17 years of experience in drug development in pharmaceuticals. He has also worked at major IP firms, patent prosecution firms, and as in-house general counsel. He is currently IP Lawyer with Cittone & Chinta, a notable Patent, Trademark, and Copyright firm.
Bringing a unique perspective and acumen across Chemistry and IP Law, Andrew has been mentor to BioHealthWays since February 2017. Between consultations, Andrew is also helping curate BioHealthWays' patent protections and IP strategies.
Dr. Jason Bhan
Chief Medical Officer
Jason Bhan, MD, is a Family Physician and serves as the Chief Medical Officer at Prognos. He is regarded as a national expert in the applications of technology to healthcare and medicine, a topic on which he speaks regularly at institutions and conferences, such as Health 2.0, mHealth, New York's eHealth Collaborative, and Health Datapalooza. He also has done extensive strategy consulting with pharmaceutical companies.
From 2007-2010, Dr. Bhan worked with Clinovations and managed several large hospital system EHR implementations, outcomes measurements and data analysis. Dr. Bhan obtained his Doctor of Medicine at the University of Miami School of Medicine and he is board certified in Family Medicine.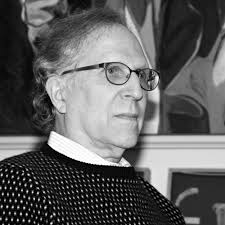 Dr. Jules Mitchel
Dr. Jules Mitchel is a co-founder of Target Health Inc. Target Health Inc. is a New York City-based full service CRO, with fulltime employees and expertise in Regulatory Affairs. This expertise includes: FDA interactions and all submissions, Strategic Planning, Clinical Research Management, Biostatistics, and Data Management, Internet-based Clinical Trials (Target e*CRF®), Medical Writing, Good Manufacturing Practices, and other support services to the pharmaceutical industry.

Broad base pharmaceutical experience in drugs, biologics, devices, and diagnostics, including multiple regulatory submissions, many FDA meetings and IND/IDE submissions, clinical research operations, data management, study reports, manuscripts and strategic planning.
Relevant Experience:
Managed and run multiple Regulatory and Research, including highly relevant Ophthalmic clinical trial studies with Big Pharma partners
Education:
MBA Financial Economics, Pace University, NY
Ph.D. Biology, New York University, NY
M.S. Biology, University of Oregon, Eugene, OR
B.S. Biology, Queens College, Flushing, NY
Dr. Richard Register
Dr. Richard Register is the Eugene Higgins Professor of Chemical and Biological Engineering at Princeton University. He has numerous awards and affiliations from AICE, ACS, APS, NSF, and other institutions. Dr. Richard Register has worked with Dr. David Pan in various Xerox-sponsored research agreements, and can provide guidance in the current and future science and technological developments in the Chemical and Biological material fields.
Research Interests:
Block Copolymers
Templating Polymer Crystallization
Nanolithography
Ionomers
Electroluminscent Polymers
Education:
Ph.D., University of Wisconsin, 1989
M.S.C.E.P., Massachusetts Institute of Technology, 1985
S.B., Massachusetts Institute of Technology, 1984
S.B., Chemistry, Massachusetts Institute of Technology, 1983